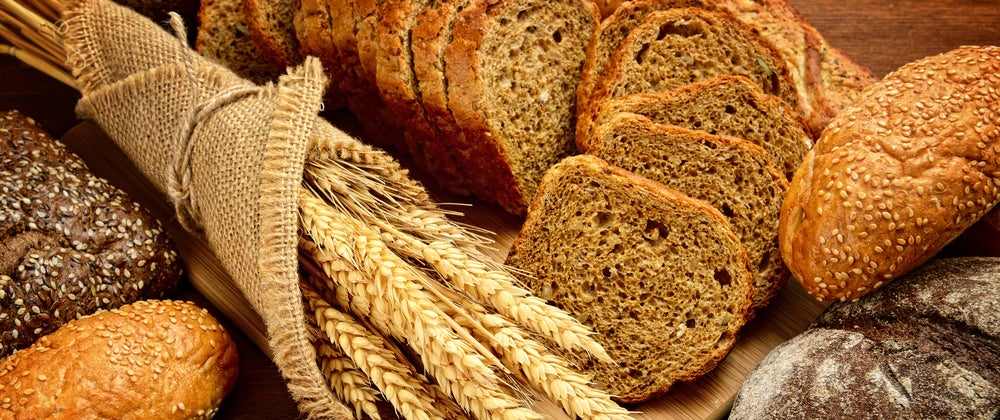 A few months ago my sister, who knows my daughter has Celiac disease and that I have a sensitivity to gluten, emailed me an article with the headline,"Non-Celiac Gluten Sensitivity May Not Exist".
Thinking, "catchy headline, but what's the angle?",  a knot suddenly began to tighten in my stomach.  Reluctantly, I clicked the link. When the article appeared on the screen of my laptop, I only allowed my eyes to quickly scan over it, intuitively disregarding the research study.
Then, when I realized that the piece was in fact going viral – inadvertently bashing a gluten free lifestyle and making already confused health conscious folks even more confused – I decided I'd better take a closer look at it.
It's timing was coincidental considering another story of gluten free bashing was still on my mind. That story came from a client of mine who has Irritable Bowel Syndrome and is also a cancer survivor. She was trying to get relief from her tummy troubles, lose some weight and eat healthier by removing any food triggers from her and her family's diet. When she told her digestive disease specialist that she was eating gluten free, the doctor told her that eliminating gluten could lead to colon cancer.  Seriously?  There is no redeeming value in consuming gluten……!
Maybe the doctor was trying to steer her clear of the gluten free products that are loaded with sugar and no better for you or get her to eat more fiber.  Either way, the bottom line is with all the mixed messages, how do we figure out what's the real deal with gluten and what if anything has changed? Even more, how do we navigate nutrition and what's best for our own body?
Before I dive in, let's talk for a second about what Celiac disease means. Celiac disease is an auto-immune condition in which the small intestine is hypersensitive to gluten, a protein found in wheat, rye, barley, oats, and spelt. This leads to difficulty digesting food whether or not the person with Celiac knows there's trouble. Celiac disease can be challenging to diagnose because it's affect on people varies greatly.
With children, like my daughter fifteen years ago, the symptoms are usually more centered around abdominal pain, bloating, diarrhea and vomitting. With adults the symptoms vary from digestive problems to joint pain, migraines, depression, anemia, fatigue, and infertility. But some people with Celiac disease are void of any symptoms.
No matter what, all people diagnosed with Celiac disease are at risk for long term damage to their intestines and accompanying health complications, and therefore need to avoid wheat and gluten despite how tempting that piece of cake or pizza may be.
Back to the catchy headline.  According to the article in Real Science, based on this latest research study, the message is that there is no reason to avoid gluten unless and only unless you have Celiac disease. Read the full article here.
Now for the fine print.  First of all, the study had a very small number of participants – 37 people to be exact. They all had some form of stomach distress but none of them had a diagnosis of Celiac disease. During the study, their stomach problems didn't improve on just a gluten free diet; thus the conclusion that gluten may not be the culprit with Irritable Bowel Syndrome or other digestive issues.
Yet, they did improve on a FODmap diet which eliminates wheat, gluten and a list of foods that contain fermentable oligo-di-monosaccharides and polyols (FODmaps) or simply put, specific kinds of carbohydrates.  The premise is that these carbohydrates are irritating to the guts of lots of people and not the protein or gluten.  But wait, isn't gluten one of those foods eliminated on FODmap diet?  Yes it is.  Oh, and by the way the author of the study was the original developer of the FODmap diet.  Hmmm…..
So, never mind the millions of us who eliminated gluten from our diets because doing so is the one thing that gives us relief from hundreds of symptoms ranging from irritable bowel, acid reflux, foggy brain, joint pain, headaches, migraines, seizures, skin issues, depression and anxiety – that is just to name a few.
Let's face it. Saying that gluten sensitivity doesn't exist is all wrong. No matter what the cause, the reality is that gluten, or foods with gluten in it, makes some people sick, tired, foggy and in pain. In other words, gluten often causes a constellation of symptoms that have nothing to do with obvious digestive distress.
This is a reality.  No questions asked.  And yet because of studies such as this, people with these symptoms, ranging from mild to severe, are made to feel crazy.
But the real point here is that perhaps there's something else going on besides simply a sensitivity to a substance, like gluten or FODmaps. And maybe that's what we should focus on. Meaning, even if there is no evidence of sensitivity by definitiion of the word, and yet there is still a reaction when we eat those foods – there's an underlying reason why.
Which inevitably presents the solution of avoiding those foods to quiet the burning issue at hand. While it helps to eliminate the food, the ideal solution is looking to heal of the root of the problem. Then perhaps the body can better tolerate more things or at least hope to.
TBT (truth be told), the scientists of the study acknowledged that more research is needed. There are definitely more questions than answers and more doubt than reassurance or confidence.
How about we tune back into our bodies and trust our own gut instincts? Maybe what we need is more reassurance rather than more research. Reassurance to trust our own gut instincts and reassurance that removing an unnecessary (but tasty) food from our diet is actually okay.